Fitness and TV room
In the university residence Murialdo there is a fitness room with exercise bikes, inclined bench, dumbbells, traction bar and cross trainer for parkour.
In your moments of relax there is the TV room where you can watch your favorite football team playing.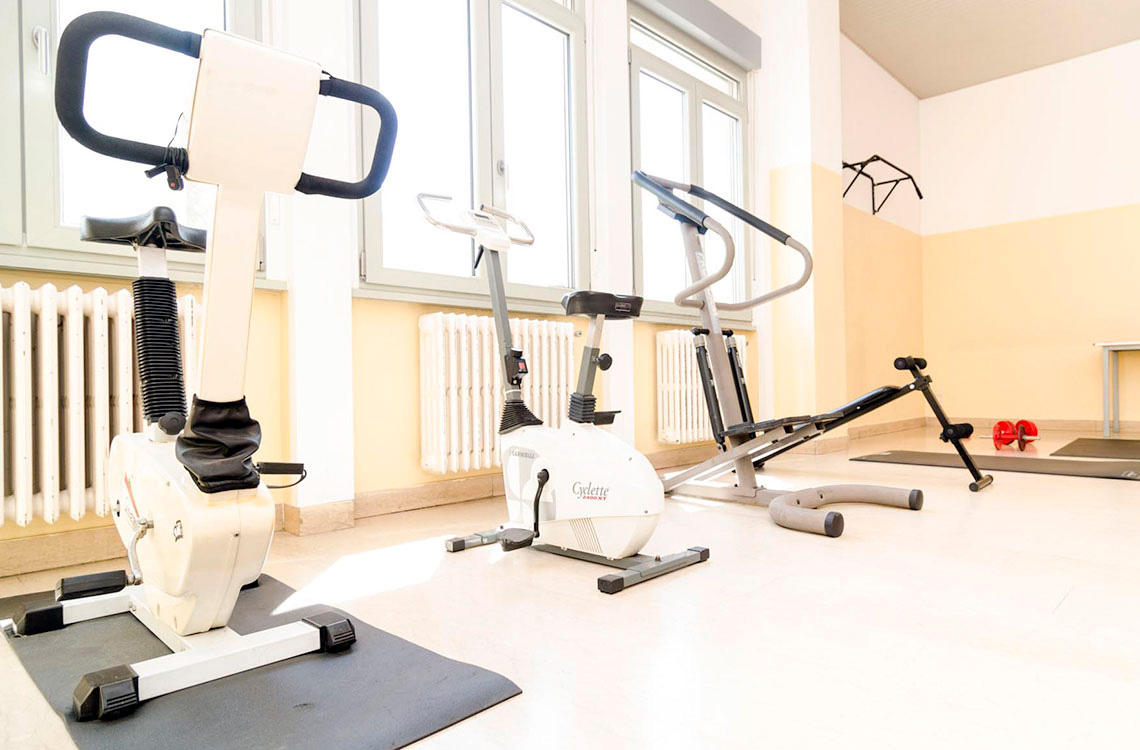 The relax and music rooms
A music room completely sound proof where to express your musical talent. Many students take advantage of the possibility to exercise o rehearse for concerts. In the evening? Table football, table tennis, television or simply having a chat our multipurpose room is at your service.