Single rooms
Single rooms are ideal to follow online lessons, for studying, relaxing and for leisure.
the university residence murialdo offers single rooms with ensuite bathroom and shared bathrooms, wifi connection, air conditioning, wardrobe, shoe cupboard, book case, sink with mirror microwave oven and small fridge.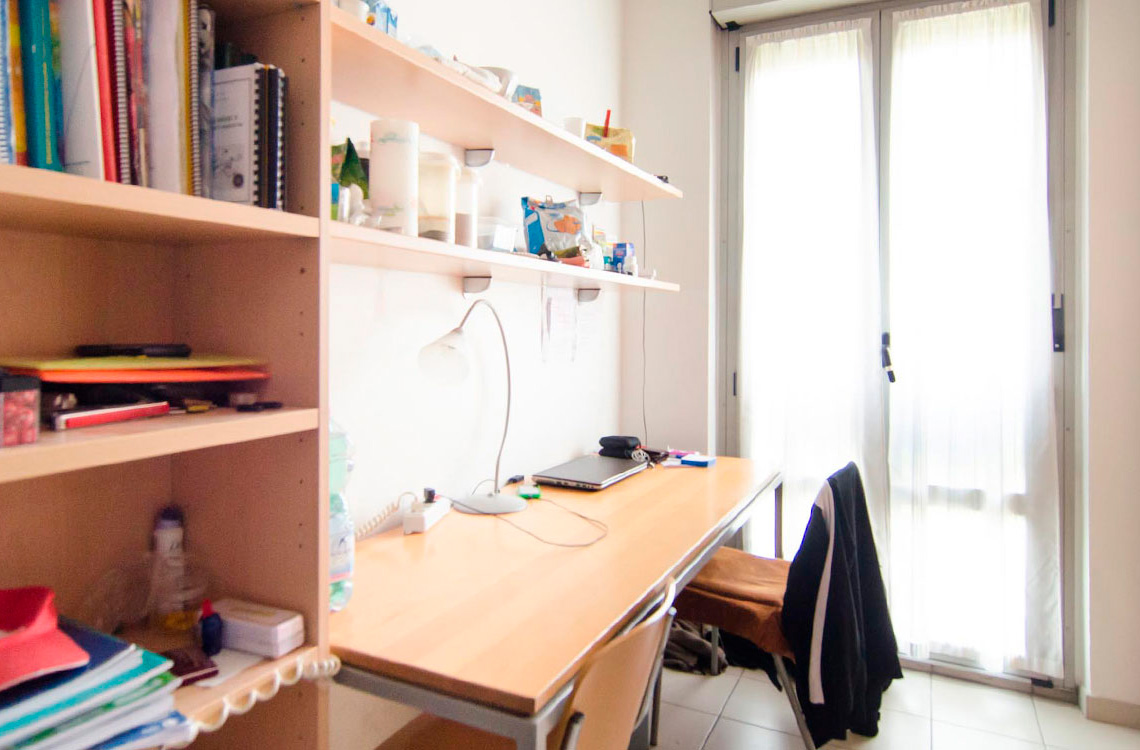 Double rooms
the best ideas are created here, chatting with your room mates!
The rooms have every compfort: air conditioning, small fridge and microwave oven. also in the double rooms you can choose between a room with ensuite bathroom or shared bathroom.