Double rooms
All that you want to study, rest, and have fun: The Residence Murialdo puts at your disposal double rooms with wifi connection, most have a bathroom the others have a shared bathroom.
The air conditioned rooms include a personal wardrobe, bookshelf, mirror, sink small fridge and a microwave oven.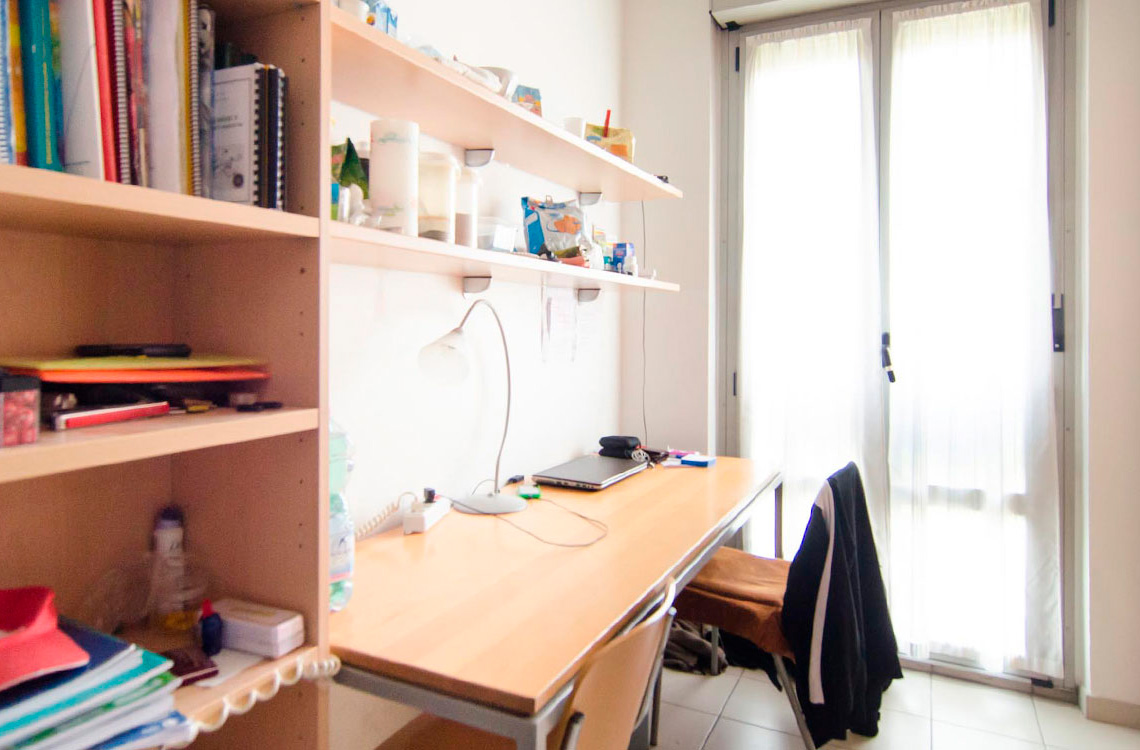 Triple rooms
The best ideas are born here chatting with your room mates. Many small attentions for your well being starting from the air conditioning, a small fridge and microwave oven, also including a personal wardrobe, bookshelf, mirror and sink. There is also a choice between personal bathroom or shared bathroom.